Recommended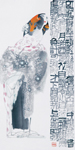 ID: WYQ3001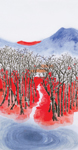 ID: ZXP3002



More...



Our company(WangBang Newera) was founded in 1995. We has long been engaged in Internet-based e-commerce. We have more than 100,000 registered users in 80 countries around the world. They are very satisfied with our products and services, and give us great reviews. IconCool products are highly recommended by large number of famous websites and receive a lot of awards from these sites, such as the 5 stars honor on SnapFiles.com, please visit http://www.iconcool.com/award.htm for details.
Today, WangBang Newera tries to recommend excellent Chinese painting and calligraphy artworks to western users. This allows you to have a very convenient way to understand and collect Chinese arts.
We directly signed agent contracts with the artists, so we can fully guarantee the originality and uniqueness of the artworks. We will provide every buyer with the guarantee signed by the artist and the group photo of the artist and the artwork ordered by you. Most art artworks were created by the excellent artists in china. The artworks have great value to the collection, but inexpensive, and has a huge appreciation potential.