Recommended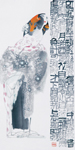 ID: WYQ3001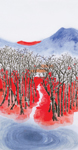 ID: ZXP3002



More...

Safe and Quick Online Payment Through PayPal or Credit Card

Paypal Payment System

PayPal is the faster, safer way to pay and get paid online, via mobile devices and in store. The service allows people to send money without sharing financial information, with the flexibility to pay using their account balances, bank accounts, credit cards or promotional financing. With more than 117 million active accounts in 190 markets and 25 currencies around the world, PayPal enables global commerce. PayPal is an eBay (NASDAQ:EBAY) company. More information about the company can be found at www.paypal.com.

If you have Paypal account, you just need to send the money directly in paypal to our account paypal@iconcool.com by a few clicks. You even don't need to send us any information of your credit card.

Regnow Payment System
RegNow is an industry leader in providing e-commerce processing services and online credit card processing. In this system, you can use the following available ordering options: Credit Card, Paypal and Wire Transfer. More information about the company can be found at www.regnow.com.

If you want to pay through Regnow, please the link below to open the order page:
https://www.regnow.com/softsell/nph-softsell.cgi?item=3827-38

In order to ensure your desired art artworks not yet sold, please contact us before submitting the order.